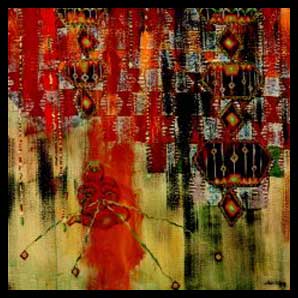 Corlia

Corlia was born on a farm in South Africa. From an early age she was influenced by her mother and sisters. Her mother is a music teacher and her two sisters are both talented writers, singers and artists. As a little girl she copied pictures from faerie tale books.After school she decided to study art at the University of the Orange Free State. She studied under strict professors who never let their students be satisfied with their work and always wanted them to be better and look for more. Her education was also traditional and purely Fine Art. In her final year her pastel artwork was accepted in the largest National South African Atelier.

After receiving her BA Fine Arts Degree she moved to Johannesburg with her husband and worked, first in Furniture Decorating and then as a Computer Graphic Artist. She and her husband moved to America in 1998. They lived in Pennsylvania and New Hampshire. It was in Bedford, New Hampshire 2000 that she started to paint again with acrylic.

She was mostly inspired by the people at her Tae Kown Do school and also by the eastern way of doing things at that time and had a show at her TKD School. She moved to Atlanta 2001 after her husband got transferred. She joined various Art institutions in Atlanta, like the Atlanta Artist center where her work was accepted in several art shows in their Grandview Gallery in Buckhead. She also show her work in Woodstock, IL, USA at The Figurative League in the Show Real People, 2004.