_______________________________________________________________________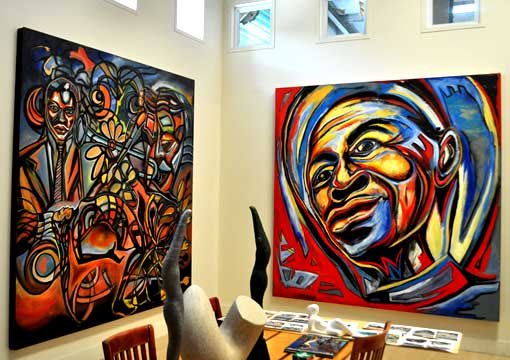 _______________________________________________________________________
AFRICAN AMERICAN ARTIST- ATLANTA, GA – COREY BARKSDALE work is continually inspired by African American culture and music. Mural artwork at Cherrylion studios.
_______________________________________________________________________
_______________________________________________________________________
AFRICAN AMERICAN ARTIST POSTER UNVEILING- ATLANTA, GA – MAYOR KASIM REED (Left), CAMILLE LOVE (RIght, Department of Parks, Recreation and Cultural Affairs), COREY BARKSDALE (Center) - The official artwork for the 35th Annual Atlanta Jazz Festival celebration and poster unveiling.
_______________________________________________________________________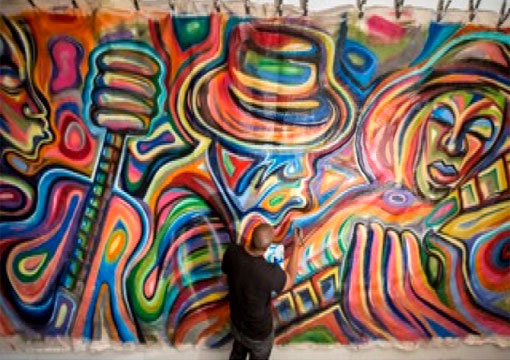 _______________________________________________________________________
ATLANTA ARTIST- ATLANTA, GA – ATLANTA ARTIST COREY BARKSDALE large scale mural painting for Crowne Plaza Midtown. "Urban Reflection" is designed to convey the vibrancy of the city. Midtown, GA - 20 feet wide by 10 feet tall.
_______________________________________________________________________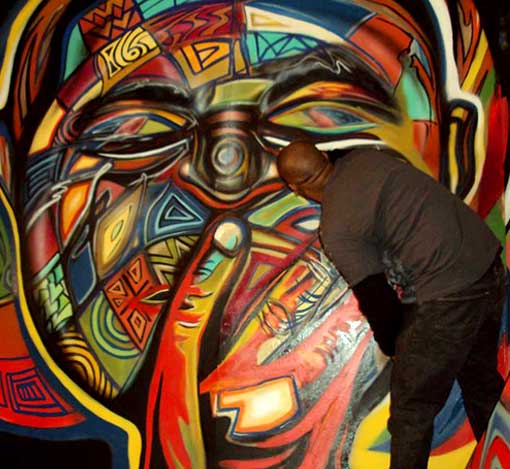 _______________________________________________________________________
ATLANTA ARTIST- ATLANTA, GA – ATLANTA ARTIST COREY BARKSDALE large scale mural painting. _______________________________________________________________________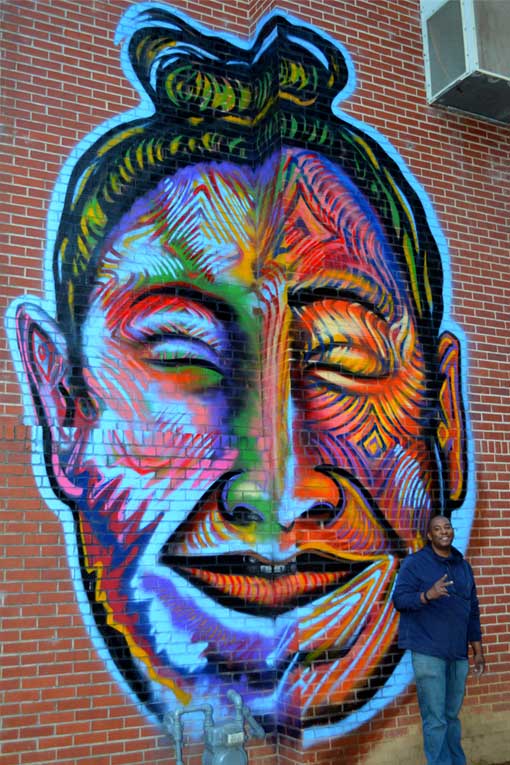 _______________________________________________________________________
ATLANTA ARTIST- ATLANTA, GA – ATLANTA ARTIST COREY BARKSDALE large scale mural painting. _______________________________________________________________________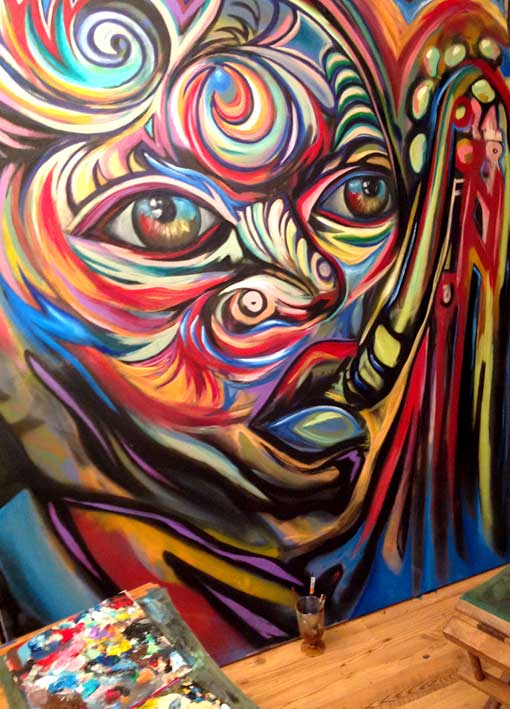 _______________________________________________________________________
ATLANTA ARTIST- COREY BARKSDALE MURAL ART
_______________________________________________________________________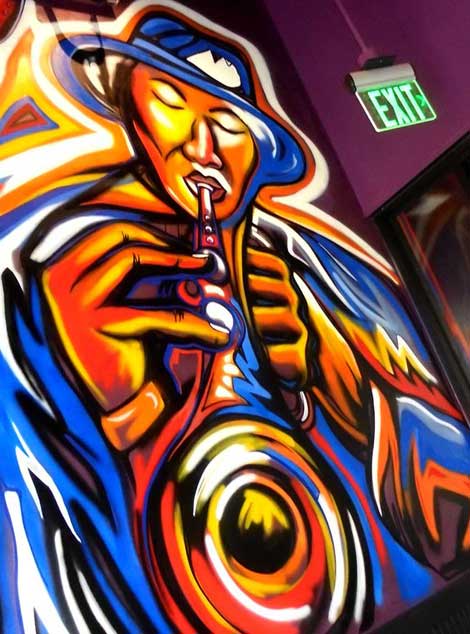 _______________________________________________________________________
ATLANTA ARTIST- ATLANTA, GA – ATLANTA ARTIST COREY BARKSDALE large scale mural painting.
_______________________________________________________________________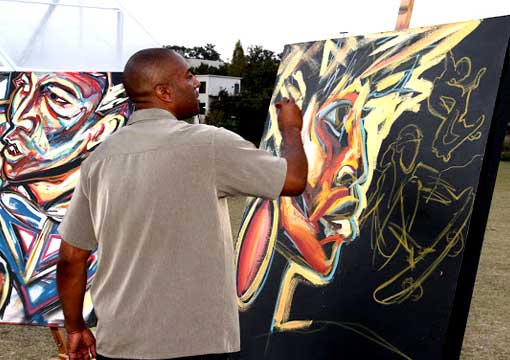 _______________________________________________________________________
AFRICAN AMERICAN ARTIST- ATLANTA, GA – COREY BARKSDALE live art painting at Trust for Public Land Celebration 2012.


_______________________________________________________________________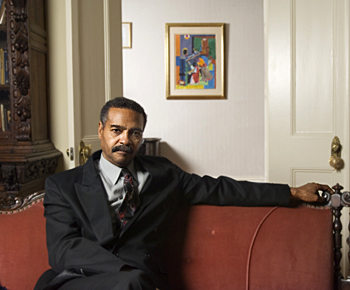 Dr. Walter O. Evans, named one of 'America's Top 100 Collectors' by Art & Antiques magazine in 2006, spoke the other night as part of the Collectors' Roundtable series on "Collecting outside the Canon." He began in 1979, when he acquired a portfolio of serigraphs by Jacob Lawrence entitled The Legend of John Brown.
Since then his collection has grown to more than 500 paintings, sculptures, and photographs representing the works of both nineteenth century and contemporary African American artists, including Alma Thomas, Romare Bearden, Edward Bannister, Elizabeth Catlett, Robert Duncanson, Richard Hunt, William H. Johnson, Edmonia Lewis, Horace Pippin, Henry O. Tanner, Charles White, and many others. Back when Dr. Evans started collecting, he told us, if Bill Cosby didn't want a work that was for sale, it was Dr. Evans's.
That's because nobody was collecting African American art then. Now it's challenging even for the wealthiest of collectors to acquire works by known African American artists. So where's the beginning collector to start today?
Throughout the Collectors' Roundtable series, we've heard the advice to start with emerging artists while they're still affordable. What's your strategy? We'd love to hear the stories behind your art collections.
_______________________________________________________________________
African American Art Gallery - Cherrylion Studios

_______________________________________________________________________

AFRICAN AMERICAN ARTIST- ATLANTA, GA – COREY BARKSDALE work is continually inspired by African American culture and music. _______________________________________________________________________

African American Art Gallery - Collecting Black Art

In the 1990s, African-American artists received belated and much-deserved recognition in important museum exhibitions, auction houses, art fairs, and the art market in general. The mainstream art world finally recognized that art created by African-American artists is a viable and ever-appreciating cultural commodity.

According to Joseph S. Nye Jr., author of "Soft Power: The Means To Success In World Politics," art and culture are key components to global diplomacy. Investing in your culture has a ripple effect. The following is a list of suggestions to consider when collecting and investing in art:

1. Collecting fine art is an investment and not exclusively an activity for the rich. Collectors Herb and Dorothy Vogel, a postal worker and librarian, developed an impressive collection of modern art. Learn more about the Vogels.

2. Layaway is an option. Art dealers and galleries are happy to accommodate your request to buy works through installments.

3. Consider purchasing prints as they can be more economical than paintings. Remember to buy prints that have a small number of editions, preferably under 100.

4. When acquiring art work think of organizing your collection thematically. A strategically planned collection will serve you in the long run. Theresa Woodruff, Hale Woodruff, Dr. Rufus Clement, Hallie B. Brooks and visitors view the Atlanta Annual Exhibition at the Trevor Arnett Art Gallery, April 27, 1952. Courtesy Atlanta University Photographs, Robert W. Woodruff Library of the Atlanta University Center

_______________________________________________________________________

5. Purchase the works of an emerging artist who demonstrates promise. You can find their art at their senior exhibitions and Master of Fine Arts shows. ________________________________________________________________________

AFRICAN AMERICAN ARTIST- ATLANTA, GA – COREY BARKSDALE fine art gallery paintings of southern musicians,
________________________________________________________________________

6. Pay attention to art auctions. Christies, Sotheby's, and Swann Auction Galleries are prominent auction houses, but there are smaller and regional houses with great finds that are below the radar. Search e-Bay for hidden treasures. As always, make sure the work is authentic and not a poster.

7. Visit museums and galleries regularly. Pay attention to the artists who receive institutional attention. Conversely, also observe what artists are excluded and why this may occur. Even museums have lapses.

8. Read and research voraciously. Subscribe to magazines that focus exclusively on fine art. Important cultural publications including Ebony and Essence feature important African-American artists. Invest in art historian's Halima Tahama's seminal "Collecting African American Art Works on Paper and Canvas," considered one of the most important books about building and caring for private collections.

9. Develop a discerning eye. The more you look at art work in person, the keener your eye becomes. A great eye for art is important.

10. Care for your collection just as a museum cares for its collection. Document your collection by creating a simple database that includes the artist's name, birth and death dates, title of the work, media, dimensions, and insurance value. Maintain object files that contain invoices, receipts, articles, and press about the work in your collection. Insure your collection just in case the unforeseen happens. Art collections are an asset. House the works properly in archival materials framing for longevity purposes.

11. Plan for the long term. Consider how you want your collection disseminated. You may want to give it to your children or a well-deserving institution that will care for your work and give it critical attention.

_______________________________________________________________________

_______________________________________________________________________

AFRICAN AMERICAN ARTIST- ATLANTA, GA – COREY BARKSDALE work is continually inspired by African American culture and music. Graffiti style couch concept.
_______________________________________________________________________

African American Art Gallery - Art Market

Why has African American art peaked national and international interest in the art market?
Halima Taha - Author of Collecting African American Art: Works on Paper and Canvas

The main reason, is that African Americans Artist are producing some of the most challenging and compelling art of our time. They combine a rich and-diverse blend of aesthetic -traditions from Africa, the Caribbean and America which appeals to an integrated audience of collectors. The result is many nationwide galleries and museums are focusing on the works of African American artists.Secondly, serious collectors of American- art are beginning to recognize the historic and aesthetic gaps in their collections.

The result is the excitement in discovering that more than two centuries of fine art produced by African American artists are beautiful, valuable and affordable. Valuable original works on paper and canvas can be acquired for as little as $300 to more than $300,000. Basically, you don't have to be rich to collect: art. You simply need an interest, a steady income and a little time.

_______________________________________________________________________

_______________________________________________________________________

AFRICAN AMERICAN ARTIST- ATLANTA, GA – COREY BARKSDALE work is continually inspired by African American culture and music. African American oversized painting titled Becoming A True Spirit & Medicine Man (right).
_______________________________________________________________________

Atlanta African American artist Corey Barksdale new exhibition the Art of Transition demonstrates a exploration of various styles of painting from traditional acrylic painting to aerosol art. African American artist Barksdale's work is seen in art shows across the U.S. Not only do his paintings hang in clubs, businesses and private collections, his striking large-scale murals have also brought him a lot of attention and numerous commissions. He recently completed a 30 foot-high mural for the Beltline, Atlanta's ambitious urban redevelopment project. Rob Brawner, the project's program director, was impressed and had this to say, "Corey was able to bring the Atlanta Beltline alive through his colorful interpretation of the project."