Mural Art Impact in America Send Email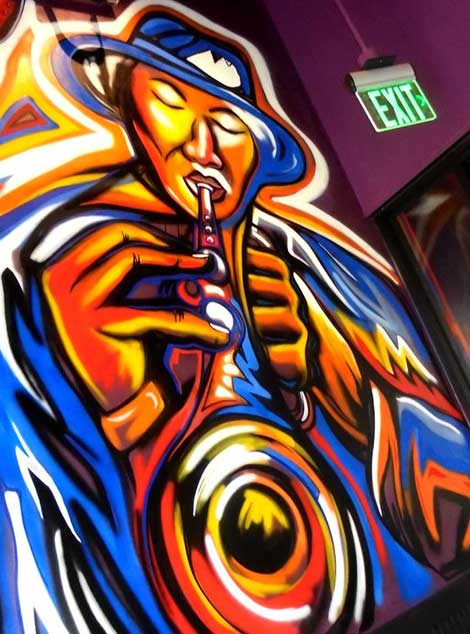 Atlanta Mural Paintings and its Impact Mural painting in its clear focus - reflects a person's art taste & preference. Mural painting can be applied to transform a business office wall so that it appears more eye-catching and stylish.
Corey delivers mural art in Atlanta – those that captivate the viewer's mind and sense of art appreciation! Corey has produced powerful eye catching & attractive murals that have helped transformed ordinary walls to highly creative walls in Atlanta.
Mural Art Impact in America - Atlanta Mural Paintings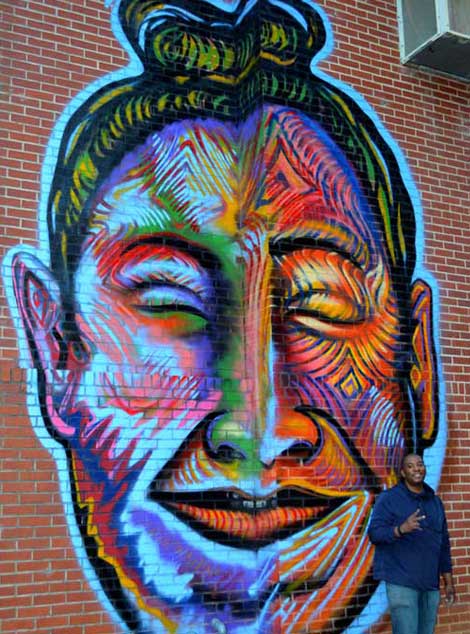 If you run a business in Atlanta and you desire to get a highly creative & attractive wall painting for your office that will be truly appealing to your clients and visitors, Corey is the reliable Atlanta Artist to contact. When you are able to transform a lackluster wall into a distinctively attractive wall, you will attract more people visiting your business place & this will provide you some good recognition.
Atlanta artist Corey Barksdale offers Atlanta and its residents - fine art that reveals the ideal style statement – with mural paintings that are exceptionally unique.