Commission Atlanta Mural Artist Corey Barksdale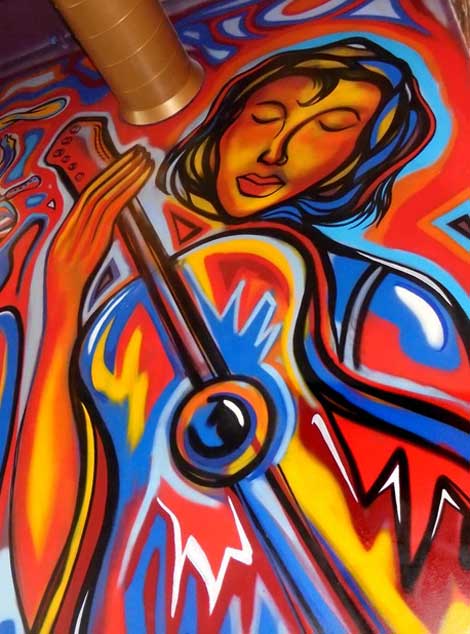 Top ways to commission Atlanta mural art by Corey Barksdale
Do you know what mural art is? You must have viewed many forms of fine art on stones, papers, canvas etc; mural art is among such art work that is done on a wall or the ceiling. There is an interesting character to Mural art.
The Atlanta mural artists incorporate all the architectural elements in the picture.The artists do this activity with harmony and high creativity.
Corey Barksdale is a renowned Atlanta Mural artist and here he shares some effective ways to commission mural art. How to commission mural art? Mural art is appreciated by almost everyone and can be commonly seen in exhibitions.
The artists making the paintings have different credentials and most people are not aware of its actual price. An Atlanta mural artist makes a written quote, including the place to create this art and the price of each category.
There are certain factors on which mural art commission depends: • It depends on the square area where the art will be created
• The price of the mural art depends on the theme
• It depends on individual Atlanta mural artist charges
• Policy of the company
Commission Atlanta Mural Artist - Pricing of Mural Art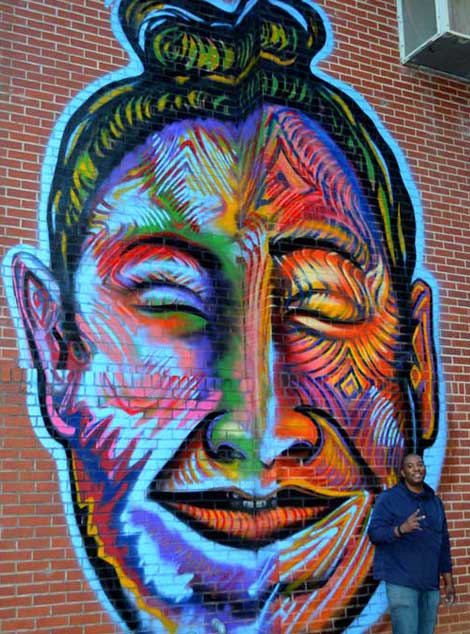 Pricing of Mural art
You may have come across many price queries about mural art. Instead of giving a price off the top of your head it's always better to ask for an email address or other point of contact from the client to work out the details and get back.
Make a detailed price list and send to the client. A systematic approach will give more scope for moral art sale.
It is always better to have a professional approach over here. Being an Atlanta mural artist, present the price in such a way that the buyer thinks it authentic.
Commission Atlanta Mural Artist - Quote with Market Study

Quote with market study
Today every field is highly competitive. Whether you sell a painting or a garment, checking your competitor's rate is vital. You should study the price of mural art in the market and the give the best price to your client. Give them a quote that is hard to match in the market.
Quality is a part of Atlanta mural artist work. Maintain good quality of art along with best price. For example, if the market rate of 1 piece of mural art of 10 ft. x 16 ft. is $ 50k - $ 60, you price should be within $ 55k. You must be able to explain to your client about the art detail. Marketing is an important part of selling mural art. Create the demand in the market and art lovers will automatically reach out to you.