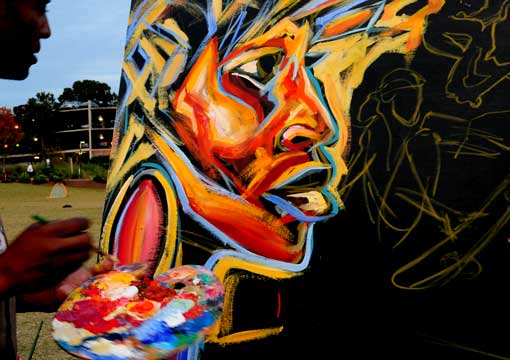 _____________________
Atlanta Performance Art Trust for Public Land Park Grand Opening Celebration 2012

Embed _____________________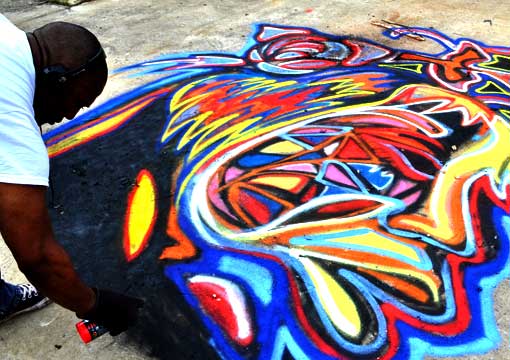 _____________________
Atlanta Performance Live Art Street Art - Downtown Atlanta, Georgia _____________________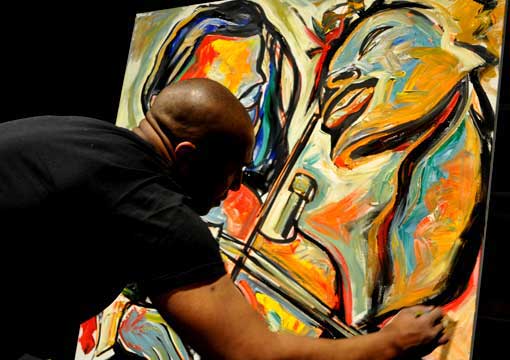 _____________________
Atlanta Performance Art Atlanta Furniture Bank Chairish the Future 2013 _____________________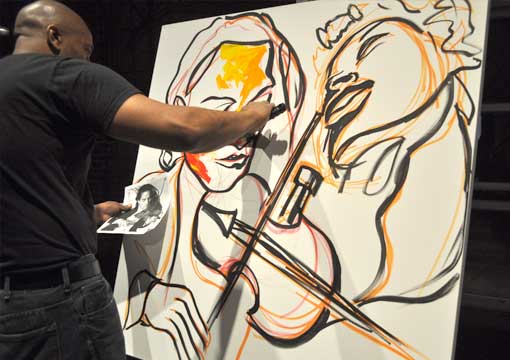 _____________________
Atlanta Performance Art Video - See the Process _____________________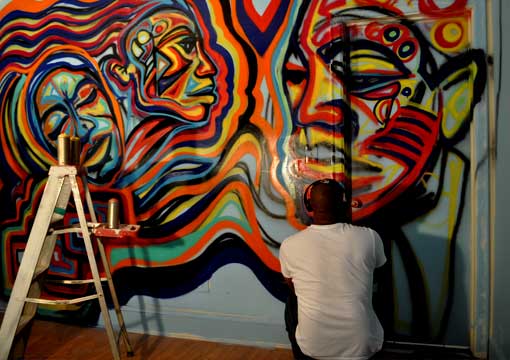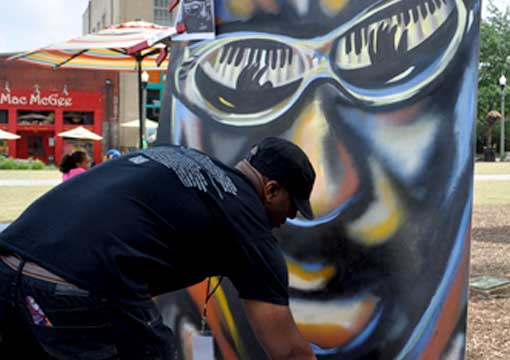 _____________________
Atlanta Performance Art Decatur Georgia Saturday's Sidewalk Performance by local Artists _____________________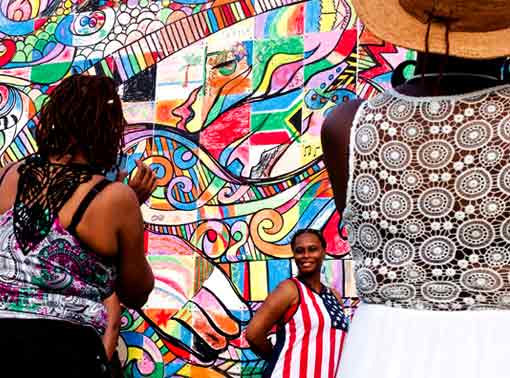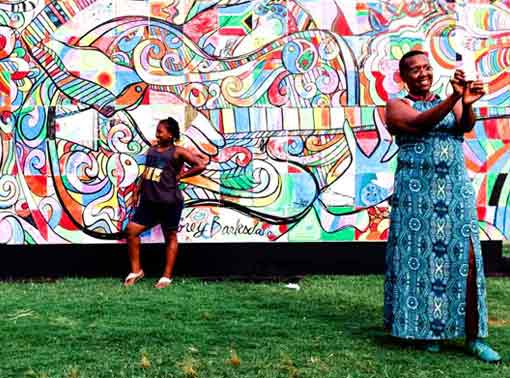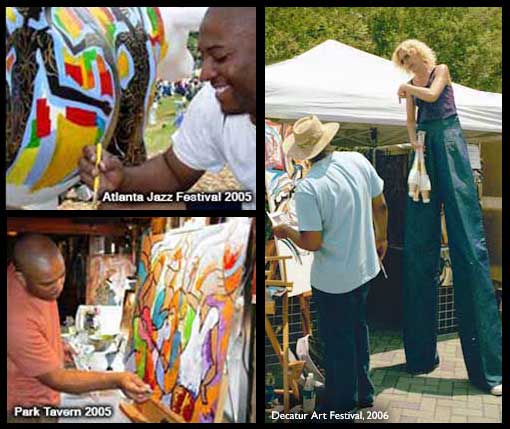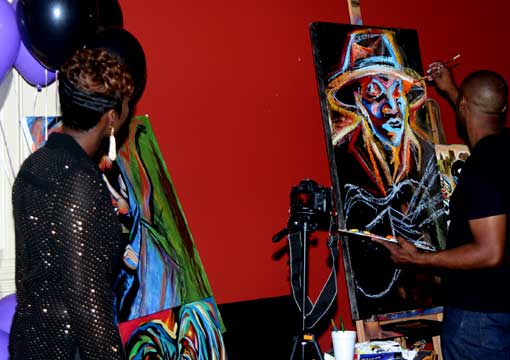 _____________________
Atlanta Performance Art 40 Birthday Celebration _____________________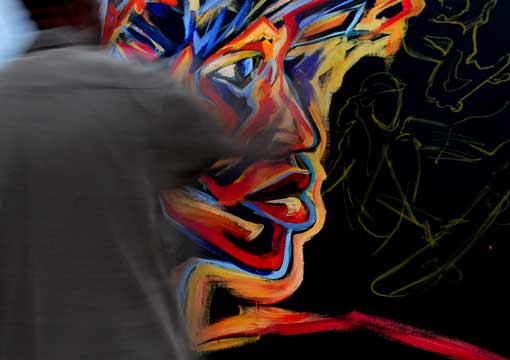 _____________________
Atlanta Performance Art Trust for Public Land Park Grand Opening Celebration 2012
_____________________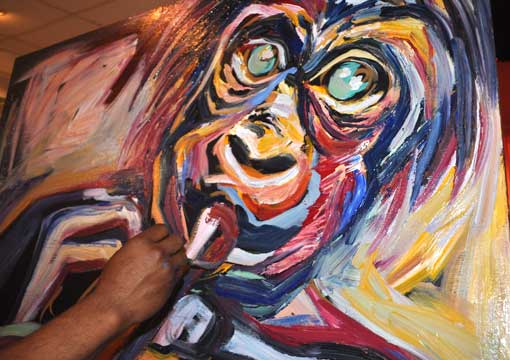 _____________________
Atlanta Performance Art Zoo Atlanta Annual Fundraiser Auction 2013 _____________________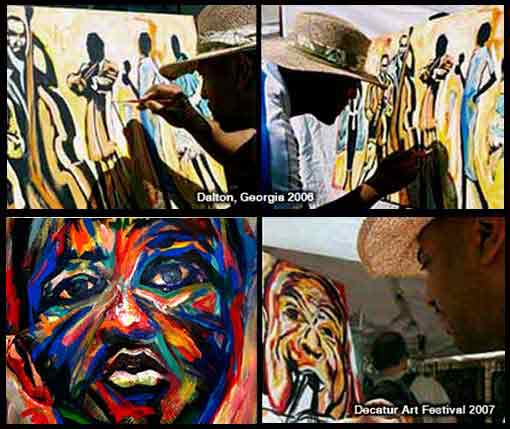 AVAILABLE FOR: Corporate Fund Raisers, Rotary Clubs, Weddings, Awards Nights, Anniversaries, Graduation Parties, Grand Openings, Private Parties, Corporate Functions, Festivals, Community Events, Restaurants, Resorts, Cruise Ships, Country Clubs, Sorority Functions, Grand Openings

PAY RANGE: $800-$4000 per event

INFLUENCES: American Masters Jasper Johns, Clifford Still, William deKooning. The African-American masters Aaron Douglas, John Biggers, Romere Bearden, and William Tolliver.

DESCRIPTION: My service includes a live performance painting(5 ft. x 4 ft. or 2 ft. x 3 ft.). My painting style is modern/contemporary with colorful & bold painterly strokes applied liberally to a acrylic canvas or masonite, depending on the piece. The performance time is 2 to 4 hours.
With many years of live performance art under my belt, I have found my service creates an elite style to the ambiance of any function or party. It also captures a memorable moment in time that can be shared for years to come.
My clients have come back time and time again to tell me how much their family, friends or associates have enjoyed this service and their new painting. This is also a great gift for any memorable occasion. Hope to paint for you soon. Contact me at barksdalecorey@hotmail.com. Feel free to forward this webpage to a friend or associate.